WINTER RELIEF
In association with Arundel House of Hope, and in cooperation with many churches in the county, we also provide a winter shelter for 30 homeless men for one week. Parishioners provide many services, including setting up and taking down the shelter's facilities, making and serving meals, doing the clients' laundry, socializing with the clients and providing chaperone services.
This year's Winter Relief shelter is January 29-February 5, 2018.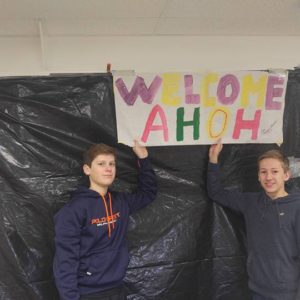 VOLUNTEERS NEEDED
Your help is
needed with meals, laundry, and hosting.
Preparing
breakfast casseroles
is now on the job list also. Sign up to help by clicking below. Donated supplies will be requested the weekends of January 6th and 13th, along with in-person sign-ups (if still needed).

TRAINING
Orientation/Kick
–
off Meeting on Sunday, January 21st
after the 11:15
am Mass, followed by FREE AED training.